Few experiences are as special as pregnancy and childbirth. Whether you're having your first or fourth child, you need safe, supportive maternity care.
PeaceHealth and its partner organizations offer prenatal, labor and delivery and postpartum services. You can plan your care to fit your health needs or preferences. Your care team may include specialists in midwifery, high-risk pregnancy, newborn (neonatal)care or breastfeeding.
At PeaceHealth, you have labor choices that range from natural, low-intervention methods to epidural anesthesia. We also welcome birth doulas.
Pregnancy and childbirth care at PeaceHealth
Learn why so many families choose PeaceHealth for pregnancy and childbirth care.
Nationally recognized breastfeeding support
We're one of the few hospitals to earn accreditation by the Baby-Friendly Hospital Initiative. Our policies and practices meet the global gold standard for promoting successful breastfeeding.
Neonatal intensive care is here if your baby needs it
Our Level NICU is prepared to handle emergencies. We care for newborns who were born early, need a little help transitioning or have certain medical problems.
Safe maternity care
PeaceHealth has been named a Blue Distinction Center for Maternity Care by the Blue Cross Blue Shield Association. This means we've met rigorous standards for providing high-quality, cost-efficient maternity care.
All Pregnancy and Childbirth Locations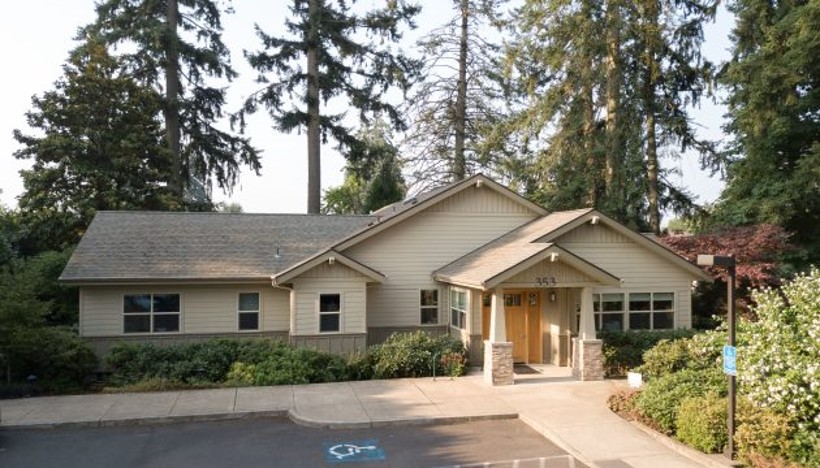 353 Deadmond Ferry Rd
Springfield, OR 97477
Map and Directions